Are you eligible for a business grant?
Reigate & Banstead businesses that have been forced to close or severely affected by the current national restrictions may be eligible for one of two new business grants.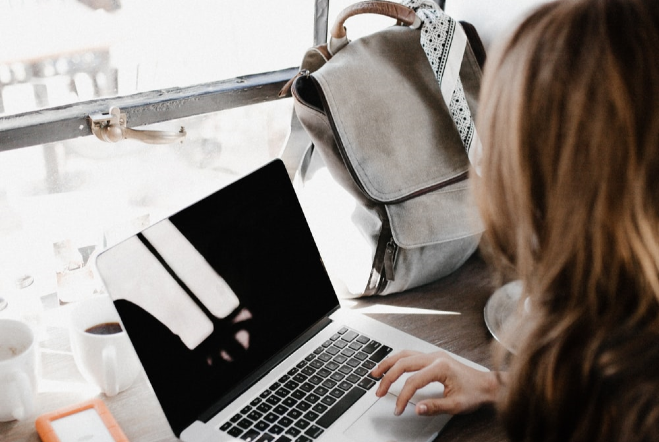 Local Restrictions Support Grant
Non-essential retail, leisure, personal care, sports facilities and hospitality businesses that have been forced to closed may be eligible for a grant of up to £3,000.
Businesses who have closed or been severely affected by the current restrictions, such as those businesses in the supply chain, may be eligible. Please read the full criteria for businesses in Reigate & Banstead before applying.
The Government has also extended various other coronavirus loan schemes as well as its Job Retention Scheme and Self-Employment Income Support Scheme.
Play your part in reducing Covid-19
As a business within the borough, you have an essential role in preventing transmission. We wish to avoid further restrictions, which may happen if numbers continue to rise. Therefore, we are asking all those with responsibility for the safety of their business, customers and staff, to review and ensure their legally required Covid-Secure prevention measures are correctly implemented.
If you are still trading during the current lockdown, it is essential that all Covid-Secure precautions are in place. If you are required to temporarily cease trading, this may be an opportunity to review your arrangements for when you can re-open. The following are some of the key requirements:
Check the details of which businesses must close or may remain open or which are subject to certain restrictions, during the current national lockdown.
Complete a COVID-19 risk assessment - it is a legal requirement to have one in place.
Ensure self-isolation requirements are complied with. It is a criminal offence to allow an employee who you know is required to self-isolate to come to your premises to work.
Turn staff and customers with coronavirus symptoms away.
In many indoor premises, it is a legal requirement for customers to wear face coverings. Check when to wear one, exemptions, and how to make your own.
Face coverings are also required to be worn by employees in retail, leisure and hospitality businesses. Some exemptions apply. Please note that a face shield or visor is not acceptable as a form of face covering.
Display the official NHS QR code poster and ask your customers, visitors, and staff to 'check in' using it on arrival. Find out which businesses are legally required to display the QR code and how to create one.
If the QR code requirement applies to your business, you must ensure that you collect the contact details of those who can't or choose not to check in using a QR code by keeping a record of their details for 21 days. This is also a legal requirement (some exemptions apply).
Make sure everyone is social distancing.
Clean more often and ask staff to wash hands frequently.
Increase ventilation by keeping doors and windows open where possible and running ventilation systems at all times.
May we kindly remind you that as a business owner or manager, it is your legal responsibility to ensure you are kept up to date with the latest regulations, guidance and advice. This can be found on the Government's website.
The information provided is correct at time of publication.
If you need further support understanding the Government legislation, please contact our Environmental Health team by email or by calling 01737 276 417.
Delivering change in Horley
Four projects to help revitalise Horley town centre were given the go-ahead on 17 September by the Council's Executive. The 'Delivering Change in Horley' programme will deliver a set of four interrelated projects.
Redhill's Public Space Protection Order
Residents and visitors to Redhill are being asked their views on the town centre's Public Space Protection Order (PSPO). The existing order, now due for review, was issued in 2017. The Council is now running a six-week consultation in which it is asking the public to share views of the Protection Order's impact over the past three years, as well as consider an extension and/or amendments.
Redhill cinema, shops and homes development
Great progress is being made on the Council's new cinema, retail and homes development at Marketfield Way in Redhill despite the coronavirus outbreak. The first stage of works, to get the site ready for the main construction, is now virtually complete.
Trash Gordon and The Flying Dustman join waste team
Residents have named Reigate & Banstead's 11 new rubbish trucks. Almost 250 people took part and it was a tough decision for the crews to choose their favourites.
The Harlequin reopens its cafe
Following the reopening of the Waller Studio cinema in July, the Harlequin reopened its Café on 14 September. The Café is under new management and has a fresh look and a brand new menu.
Council's ongoing welfare response to the pandemic
The emergency community response has changed in line with residents' needs and the easing of lockdown. The food store moved out of the Harlequin Theatre into new premises from where we continue to supply local food banks. Emergency food and prescription deliveries, as well as weekly welfare calls, have been phased out and alternatives put in place for vulnerable residents.
Merstham Rec refurbishment
Have your say on a £1.5m project to revamp Merstham Recreation Ground. If you live in Merstham or use Merstham Recreation Ground, we'd like to hear your ideas for improving the park, located between Weldon Way and Albury Road. The consultation runs until 5 October.
Residents' survey underway
MEL Research is carrying out surveys on our behalf to seek local views to help improve our services. Research includes an online and telephone survey - please spare the time to take part if you are contacted. Anyone who wants to have a say can complete the online survey until Monday 5 October.
Download the NHS Covid-19 app
The new NHS Covid-19 app launched on 24 September. You'll get alerts if you're near someone who has tested positive for the virus and it's the fastest way to see if you're at risk. The more people use the app - the more we can keep each other safe and stop infection rates rising.
Tribute to Horley Councillor Derek Allcard
It is with sadness that we announce the passing of Councillor Derek Allcard on Monday 7 September 2020.
Don't lose your voice at future elections
Make sure your electoral registration details are up to date in the annual electoral canvass. Changes to the canvass process this year mean that residents may receive an email or text message from us about this for the first time.
This is a difficult time for many, but we've seen incredible community support over this period – a real testament to you, our residents.
Where you can, look out for your neighbours and others around you, and should you wish to support your local community you can find some ways you can help – such as by supporting your local food banks or volunteering some of your time - on our website.
Find out more by visiting www.reigate-banstead.gov.uk/donate.
For local coronavirus information
The Government has introduced a new three tiered system of local COVID-19 alert levels in England and Reigate & Banstead is currently a Medium (tier 1) risk area. Find out about the new local COVID alert levels, Medium, High and Very High, what restrictions apply in the borough as a Medium risk area, and a postcode checker to find out the alert level in a specific area, at www.gov.uk/coronavirus.
Visit the coronavirus pages of our website to find out about support available locally, as well as the latest information about council services and what you can do to support your community during the pandemic.
Two former councillors honoured
Dorothy Ross-Tomlin and Michael Selby officially have been honoured for their long and outstanding service to residents of the borough. They received the title of Honorary Alderwoman and Honorary Alderman, respectively, during the virtual Extraordinary Council Meeting on 24 September.
Help available to you
If you feel you need support throughout this crisis, please visit our website: www.reigate-banstead.gov.uk/coronavirus and click on 'I need help'. Here you will find details of help available, including via an online directory with information about local services that can support you with a variety of matters.
Providing a local crematorium for bereaved families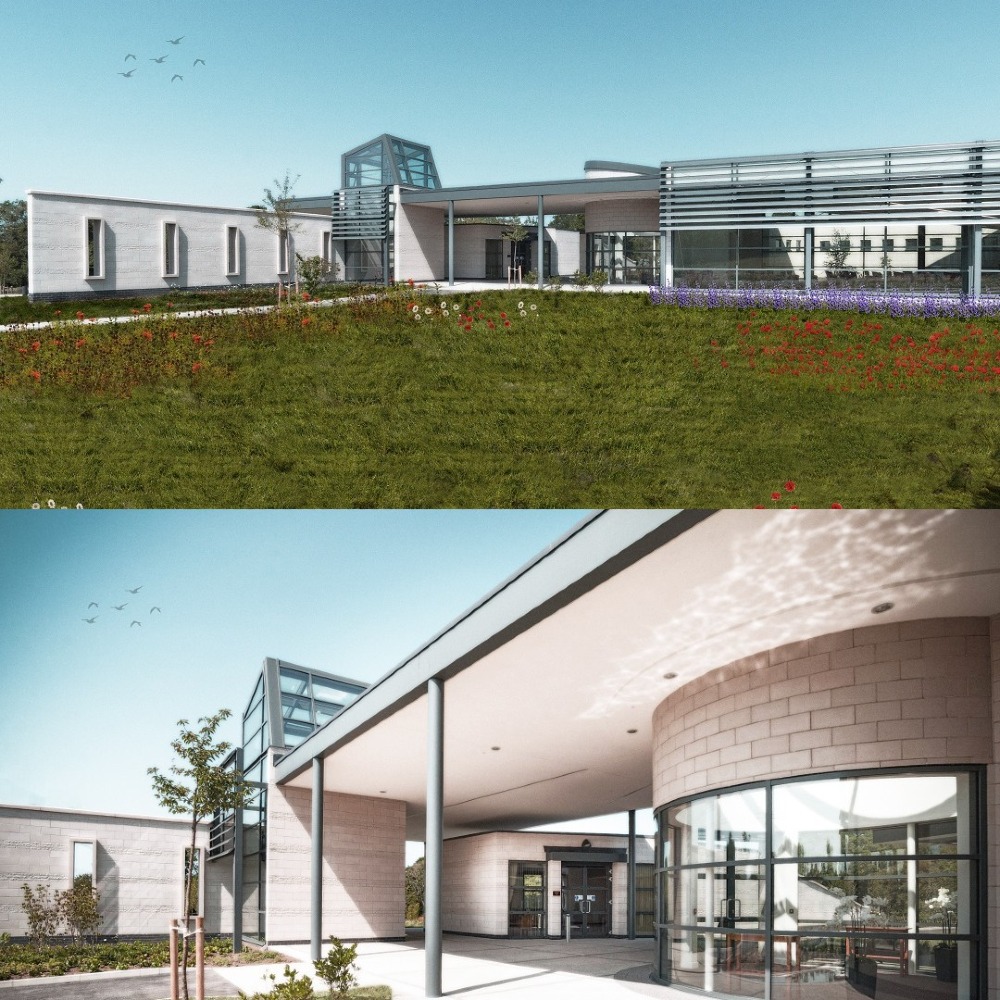 Artist's impressions of a new crematorium
The Council is proposing to build a crematorium and memorial garden in the borough to provide a more local service for bereaved families. Currently, Reigate & Banstead residents who wish their loved ones to be cremated must journey to a facility out of the borough, usually to Leatherhead, Crawley or Croydon. Research carried out last year that showed there is a clear need and since then, the Council has been carrying out feasibility studies, including work to identify a site.
Response to Government's proposed planning reform
Reigate & Banstead has highlighted several concerns with the Government's proposed changes to the current planning system via a robust formal response, as part of the recent public consultation. The council is particularly concerned about the negative impact it could have on the number of affordable homes in the borough.
Government clarity on local government reorganisation
Surrey Leaders welcome the Ministry of Housing, Communities and Local Government's (MHCLG's) recent announcement and clarity on local government reorganisation. Surrey Leaders will now focus their work on solutions meeting the MHCLG's direction, which means that an element of its original work – to explore unitary solutions – will be paused.
Green Flag success for two parks
Memorial Park, Redhill and Priory Park, Reigate have been recognised again this year as some of the very best green spaces, by achieving coveted Green Flag status in this global award scheme.
Surrey wins millions to keep homes warm and lower energy bills
£6.2 million has been made available to help 600 Surrey households save money on their energy bills. The funding for "Green Jump Surrey" has been awarded through central Government to local authorities across the county and will provide eligible households up to £10,000 to improve the energy efficiency of their homes.
Redhill Public Space Protection Order
The Redhill Public Space Protection Order (PSPO), which regulates anti-social behaviour in the town centre, has been approved for a further three years following a review of feedback from residents, businesses, and local community groups. Look out for new and improved PSPO signage being introduced in the town centre.
Blue-green algae at Earlswood Lakes
We're still continuing to monitor a confirmed case of blue-green algae in Earlswood Lakes. We'd like to remind visitors to avoid contact with the water and dog owners should not let their pets swim or drink from the lakes under any circumstance. Blue-green algae releases toxins that can be very harmful to humans and our furry friends.
We're hiring
Do you have experience in software development and technical ICT? We are seeking a full time Business Improvements Analyst, who has excellent analytical and problem-solving skills to help deliver our ICT and Digital Strategy. Closing date 4 November. Keep up to date with current vacancies and find out about working at RBBC.
Read about the latest updates to service changes by visiting the coronavirus pages of our website and clicking on 'Council service updates'.
Impacts to council services
Read about the latest updates to service changes by visiting the coronavirus pages of our website and clicking on 'Council service updates'.
Ways you can help
This is a difficult time for many, but we've seen incredible community support over this period – a real testament to you, our residents.
Where you can, look out for your neighbours and others around you, and should you wish to support your local community you can find some ways you can help – such as by supporting your local food banks or volunteering some of your time - on our website.
Find out more by visiting www.reigate-banstead.gov.uk/donate.