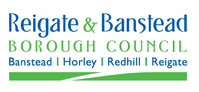 Dear resident,

Missed bin? Report it online

At some point over the past year, you have called us to report a missed bin collection. We are sorry for any inconvenience this may have caused you at the time.

We collect 99.7% of the 175,000 bins on our rounds each week – but in the unlikely event you have a repeat missed bin collection at any point, please report it to us online.

It is quick and easy to do, taking you less time than calling us – and often means our crews can get back to you more quickly. You can also see if there's a reason your bin's been missed – if it's because of blocked access to your road, for example, the crews will be back within 48 hours, saving you the trouble of reporting it yourself.

There's a range of other recycling activities available on our website at the click of a button:
view your own personalised recycling calendar

find out what can and can't be recycled using the handy app

join the garden waste collection service

book to have bulky items taken away

order extra bins

and more.


Kind regards,
The Refuse & Recycling Team

Ps. Don't forget – it's quicker to report a missed bin to us online.